IT'S JUST A BEGINNING
At Morec, we are dedicated to driving a sustainable future. As a leading producer of electric vehicle chargers, we inspire eco-conscious lifestyles and offer affordable, innovative solutions. Our mission is to build a greener world, one charge at a time
CERTIFICATIONS AND AWARDS
MOREC'S DEDICATION TO SAFE, ENERGY-EFFICIENT CHARGING
MOREC believes that the design philosophy for home EV charging differs from other scenarios. Home EV charging products should prioritize safety, energy efficiency, user-friendly operation, and performance stability. Throughout our journey, MOREC has been dedicated to providing customers with superior charging equipment, while valuing user feedback to continuously enhance the charging experience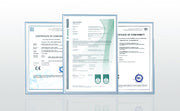 EXTENSIVE EXCLUSIVE PATENTS
Our company holds a significant number of exclusive patents, ensuring that users have an excellent charging experience. These patents allow us to offer innovative and unique charging solutions that meet the specific needs of electric vehicle owners.
STABLE PRODUCT PERFORMANCE AND MILITARY-GRADE WATERPROOF DESIGN
Our chargers are built with stable performance in mind. With a military-grade waterproof design, they can efficiently charge electric vehicles in any environment, providing reliable and durable charging solutions.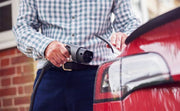 ABUNDANT USER FEEDBACK FOR CONTINUOUS IMPROVEMENT
We highly value user feedback and consider it an essential part of our product development process. The extensive user feedback not only represents market recognition but also helps us improve our products more effectively to meet customer needs and expectations.
LOCAL INVENTORY FOR QUICK DELIVERY
We maintain local inventory in all sales regions to ensure prompt delivery to our customers. With our efficient logistics system, our products can reach customers within 3-5 days, providing a seamless purchasing experience.
PROFESSIONAL CUSTOMER SERVICE TEAM
We have a dedicated customer service team ready to provide attentive and timely support to our customers. Whether it's product inquiries, technical assistance, or general support, our team is committed to delivering exceptional customer service.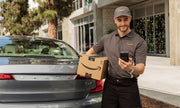 COMPREHENSIVE AFTER-SALES PROCESS AND RETURN POLICY
We have established a comprehensive after-sales process and a customer-friendly return policy to provide peace of mind to our customers. We prioritize customer satisfaction and strive to address any issues promptly and effectively, ensuring a positive and worry-free experience.