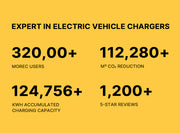 ELECTRIC VEHICLE CHARGING SOLUTIONS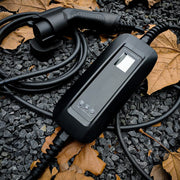 MOREC 3.6KW Smart Portable EV Charging Station
MOREC, recharging the health of the planet! This is the most compact portable charger from MOREC and the most cost-effective control box. The maximum power is 3.6kw. Minimalist design, based on lightweight design, still supports LCD display...
General Specifications
Charger: AC
Colour: White
Connector type: Type 2 Socket
Charging Mode: (IEC 62196-2) Mode 2
Dimensions: 190 x 105 x 45 mm
Weight: 2 kg
Operating Temperature: -30 ºC to 70 ºC
Electrical Specifications
Maximum Charging Power: 3.6kW (single-phase)
Rated Volta AC +10%: 230 V
Rated Current: 16A(single-phase)
Cable Section: Up to 3×2.5mm2+0.75mm2
Configurable Current: from 6 A to rated current
Protection Rating: IP66 / IK10
Residual Current Detection: Type A
10 Years Of Expertise
From its inception, MOREC has been committed to providing users with a better electric vehicle charging experience. Over the past decade, we have accumulated extensive feedback data from around the world and continuously improved our technology while iterating our products. This is also why MOREC's products offer better compatibility and more stable charging performance.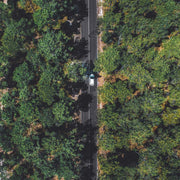 Eco-friendly Materials
MOREC is very selective in choosing materials for its products. Our principle is to prioritize environmental-friendliness, high temperature resistance, and anti-aging properties in material selection. While MOREC products may be slightly heavier than others in the same category, it's because of our commitment to materials, which is a crucial foundation for our quality assurance. In fact, we are one of the earliest global suppliers to use TPU cables instead of PVC or TPE.
Focused On EV Charging
MOREC solely focuses on providing superior EV charging products. With 10 years of experience dedicated to this field, we possess a profound understanding of EV charging. We've introduced innovative concepts like plug temperature detection and adaptive adapter recognition. Furthermore, our commitment to product safety has made us one of the earliest suppliers globally to equip devices with Type A+6 safety protection modules.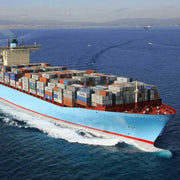 Fast Logistics, Best Service
MOREC partners with multiple logistics centers, establishing local inventories in key market areas, allowing us to deliver goods to customers quickly and efficiently. Additionally, our comprehensive after-sales system offers support in multiple languages, including German, French, English, and Spanish, ensuring an excellent shopping experience for our customers.
GET THE APP FOR MC20 APP VERSION
WHAT OUR CUSTOMER SAY
Fonctionne parfaitement pour la recharge soit différée, directe et pour la durée qu'on veut, très pratique sur une e208 qui n'est pas réglable pour une charge à 80%, avec ce chargeur c'est possible et en plus on peut régler les intensités de charge.
Great service and so far the charger is working fine. Highly recommended.fddfdfdfdffdfd
Conforme à la description, facile d'utilisation, je charge ma moto sans problème en moins de 2 heures à 100%,Bonne qualité, Livraison rapide, prix compétitif.
10 ou 16 ampères parfait si un autre appareil tourne en même temps que le chargeur.


YVES TALBOT. - From France
PASCAL (ZÉRO SR/F) - From France